Home > Photon Boy adventure > Vol.05 Hida Space Science Museum KamiokaLab
Vol.05 Hida Space Science Museum KamiokaLab
Photon Boy once again finds out how amazing Kamioka is when he visits the KamiokaLab!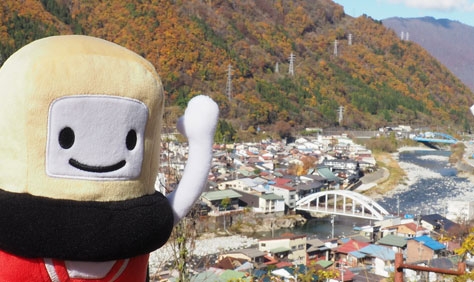 I visited the Hida Space Science Museum KamiokaLab that opened in March 2019 at the roadside station (roadside rest area facility), Sky Dome Kamioka located in the town of Kamioka of Hida City in Gifu Prefecture. You may already know it, Super-Kamiokande is a place that carries out the latest research on "neutrinos" also called ghost particles. Here, the KamiokaLab lets you learn about the amazing features of neutrinos through game-like displays and also experience a spectacular space adventure through a large-scale video projection! You can also find out everything you might want to know about the most advanced space research being carried out in the town of Kamioka! This is a thrilling place that lets you enjoy a unique world where cutting-edge science merges with the invigorating air and natural beauty in the historic mountains of Hida. Be sure to set aside some time for enjoying a leisurely visit to this place!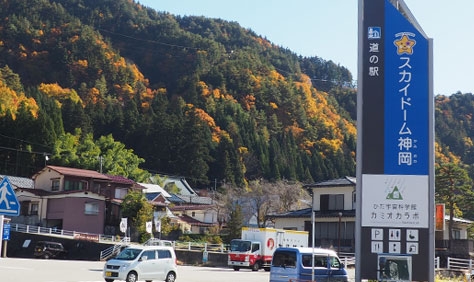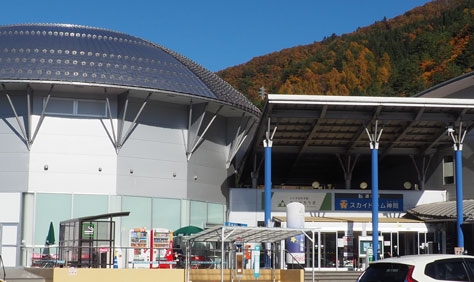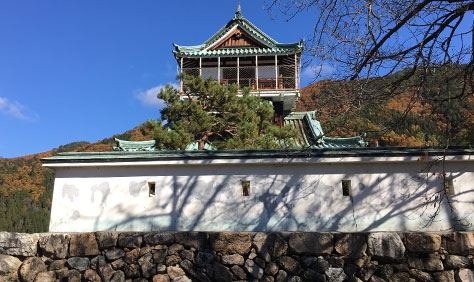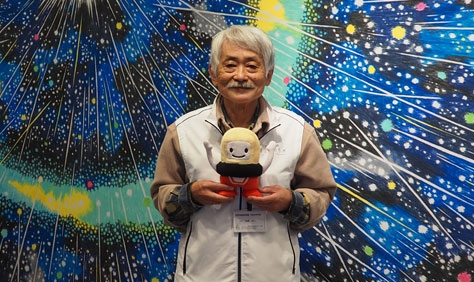 Let's learn about the amazing technology used in Super-Kamiokande!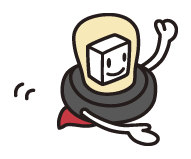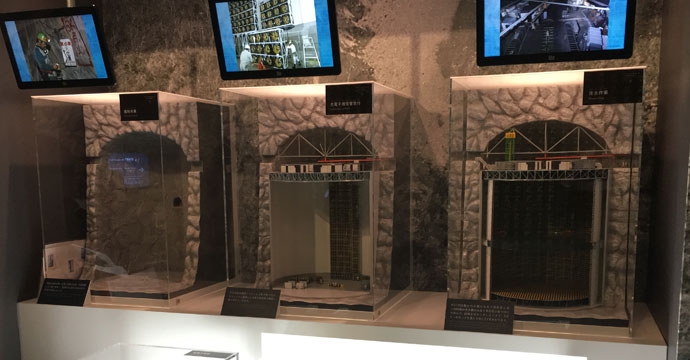 You can see miniature models and videos showing the interesting construction work needed for building Super-Kamiokande, including the excavating work, installation of Cherenkov light detectors (photomultiplier tubes), and the two-month job of supplying 50,000 tons of pure water into its huge tank.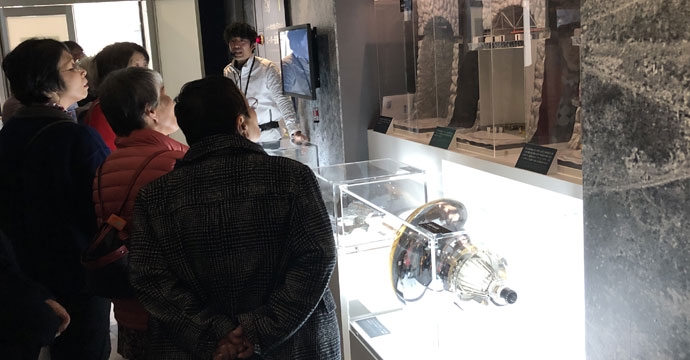 Science communicators at the KamiokaLab give easy-to-understand descriptions. (Photo shows visitors in a scheduled group tour.)
Miniature models illustrate the task of installing photomultiplier tubes. More than 10,000 photomultiplier tubes were installed on the inner sides of the huge tank with a height of 40 meters (131 feet). It must have been a tough job!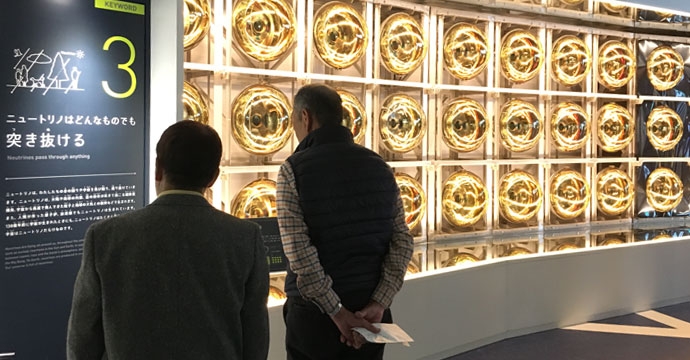 This is a display duplicating the interior of the water tank in Super-Kamiokande. Photomultiplier tubes were installed here using the same materials and techniques as used in the actual construction work. (For safety reasons, these photomultiplier tubes do not hold a vacuum but are instead filled with nitrogen.) There are other interesting display methods….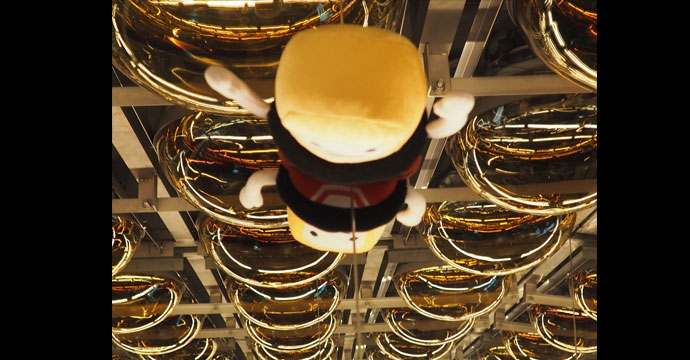 This display is so exciting and realistic you will feel as if you are actually swimming inside Super-Kamiokande! You will see the overwhelming sight of endless arrays of photomultiplier tubes both above and below! In the KamiokaLab, there are indeed many interesting ideas and displays that help understand neutrino research and leave visitors feeling thrilled and satisfied.
Chase neutrinos while boarding the Wondership!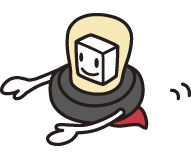 What are neutrinos? Let's learn about neutrinos while playing the fun games.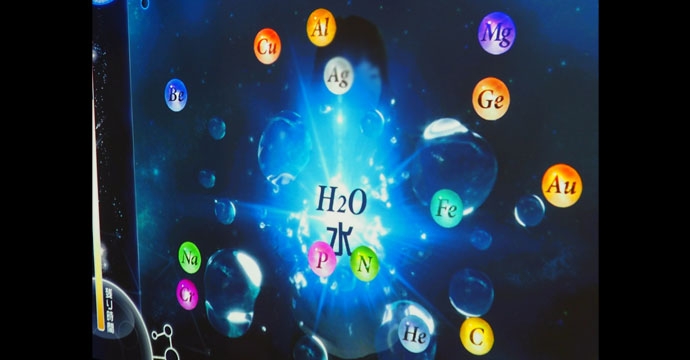 All matter in our world is made up of atoms. In the center of an atom is a nucleus that consists of extraordinarily tiny elementary particles. Yet, I am told that neutrinos are even tinier and lighter when compared to these elementary particles. In the game shown in the photo above, use your hands to catch atoms projected on the screen and then paste them onto another type of atom to create, for example, water or other substances around us.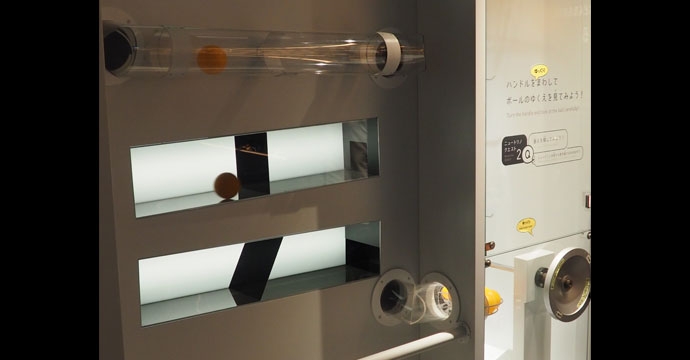 This is an interesting display demonstrating the property of neutrinos that lets them pass through anything. Here, a small ball representing a neutrino easily passes through the black shield placed in the middle of the path!?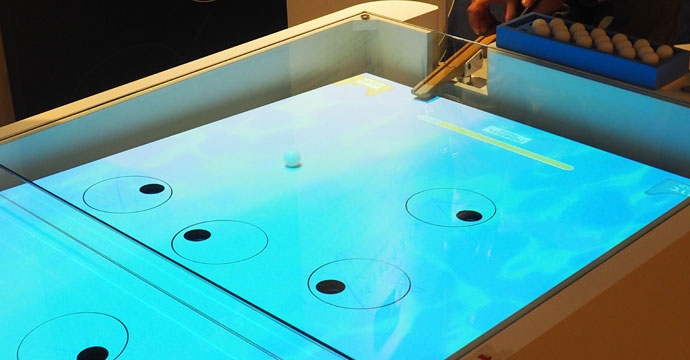 Neutrinos pass through everything, but in very rare cases they collide or interact with matter. Super-Kamiokande detects the light emitted when a neutrino collides with the nucleus or electron of an oxygen or hydrogen atom in water and then analyzes the acquired data in detail to find the energy, type, and direction of the neutrino. The game shown above lets you roll a white ball (representing a neutrino) to fall into a black circle (representing the nucleus or electron of an oxygen or hydrogen atom) to cause light emissions. It looks easy but is actually quite difficult! That is why neutrinos rarely cause light emissions. This game helped me learn how difficult it is to observe neutrinos in action!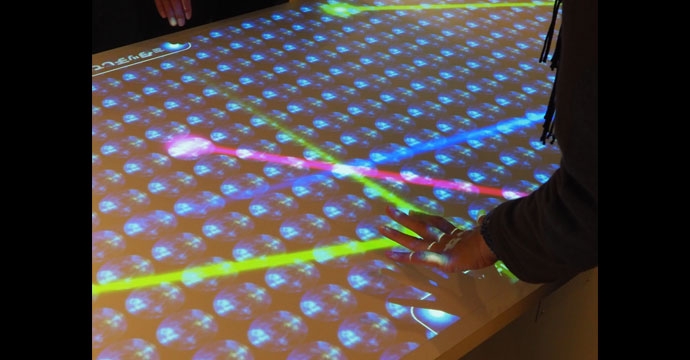 One neutrino "changes" into another neutrino!? This fact was first discovered at Super-Kamiokande. There are three types of neutrinos. In the game shown in the photo above, when a "tau neutrino" starts flying around, try touching it! Its speed gets faster and faster and it quickly changes into another type of neutrino. This is very exciting to watch! The fact that one neutrino changes into another type of neutrino seems to prove that neutrinos have mass. I learned that many scientists all around the world were excited about this great discovery.
Kamioka serves as a base for the world's most advanced space research. Here, significant achievements were made that earned two Nobel Prizes in Physics.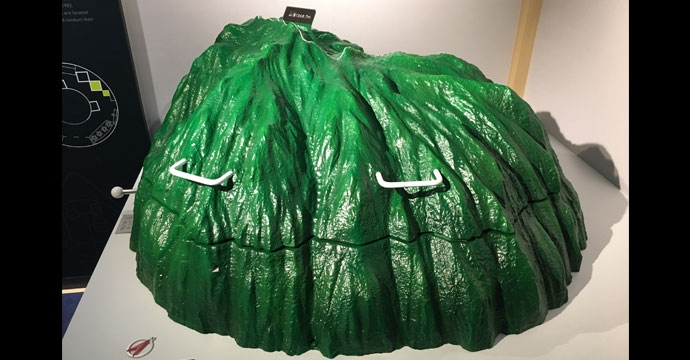 This is a miniature model of Mt. Ikenoyama where the Kamioka mine is located. Let's take a peek inside of the mountain by gripping the handles and lifting off the top!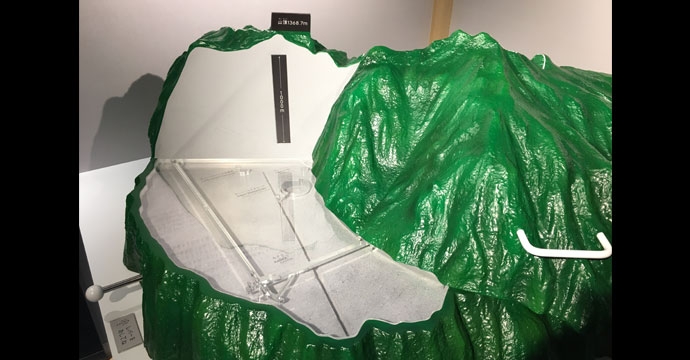 Besides Super-Kamiokande, KamLAND and KAGRA were also built to conduct low-background experiments.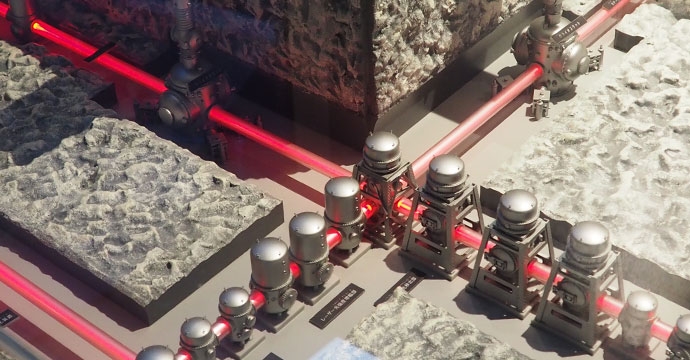 This is a miniature model of KAGRA, a facility that supports the challenge of observing gravitational waves directly by using a technique known as interferometry. I'm told that if we can detect and utilize gravitational waves then we could observe states dating back to when the universe was born that would be impossible to capture with light!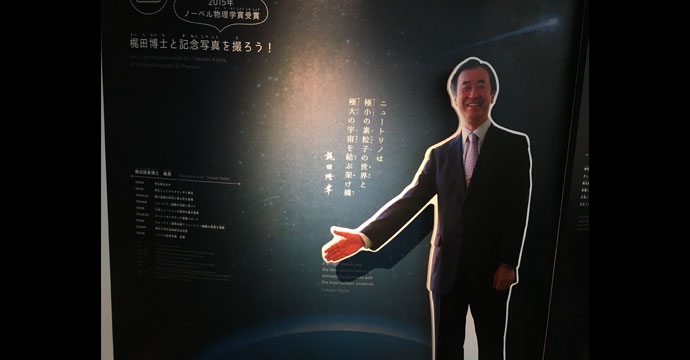 A life-size panel of Dr. Takaaki Kajita who directed the experiments at Super-Kamiokande and won the Nobel Prize in Physics in 2015 for the discovery that "neutrinos have mass." How about getting a picture of yourself shaking hands with him!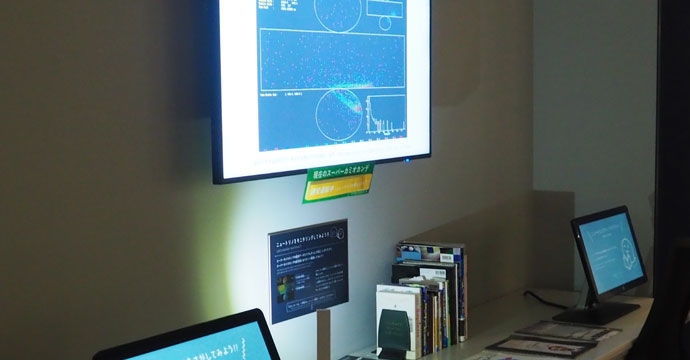 The final display zone also shows a lot of things including a live video of the experiments at Super-Kamiokande, an introduction to the researchers, a Q&A corner, and a picture-story show. You can also listen to public discussions and short lectures by science communicators. I would really like for you to check out the schedule and visit here!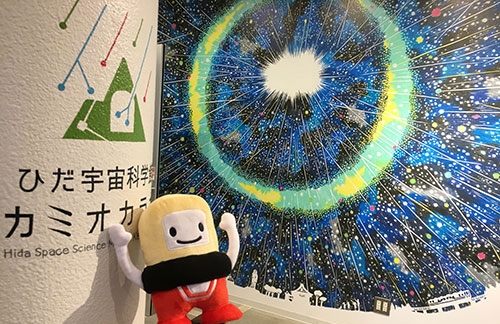 This photo is a painting showing the "scene of a neutrino shower raining down on Kamioka Town after a supernova explosion" and decorates the entrance wall of the KamiokaLab.
Even if neutrinos fall all over the entire universe, they pass through all matter so our body never feels them. But, at the KamiokaLab, once I learned about neutrinos and how they are being observed, I started feeling that their existence is a warm and precious thing just like this painting shows.